The 2023 Subaru Love Promise Community Commitment Award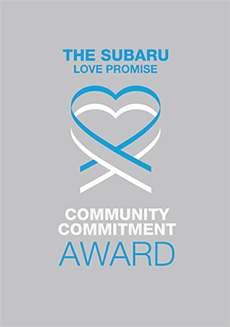 We've been nationally recognized for our dedication to our community and the Subaru Love Promise.
We're honored to receive the 2023 Subaru Love Promise Community Commitment Award. This award nationally recognizes Subaru retailers who are making the world a better place while demonstrating an outstanding commitment to supporting passions and causes in local communities. These efforts are focused in important areas such as the environment, community, health, education, and pets.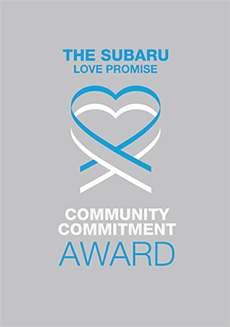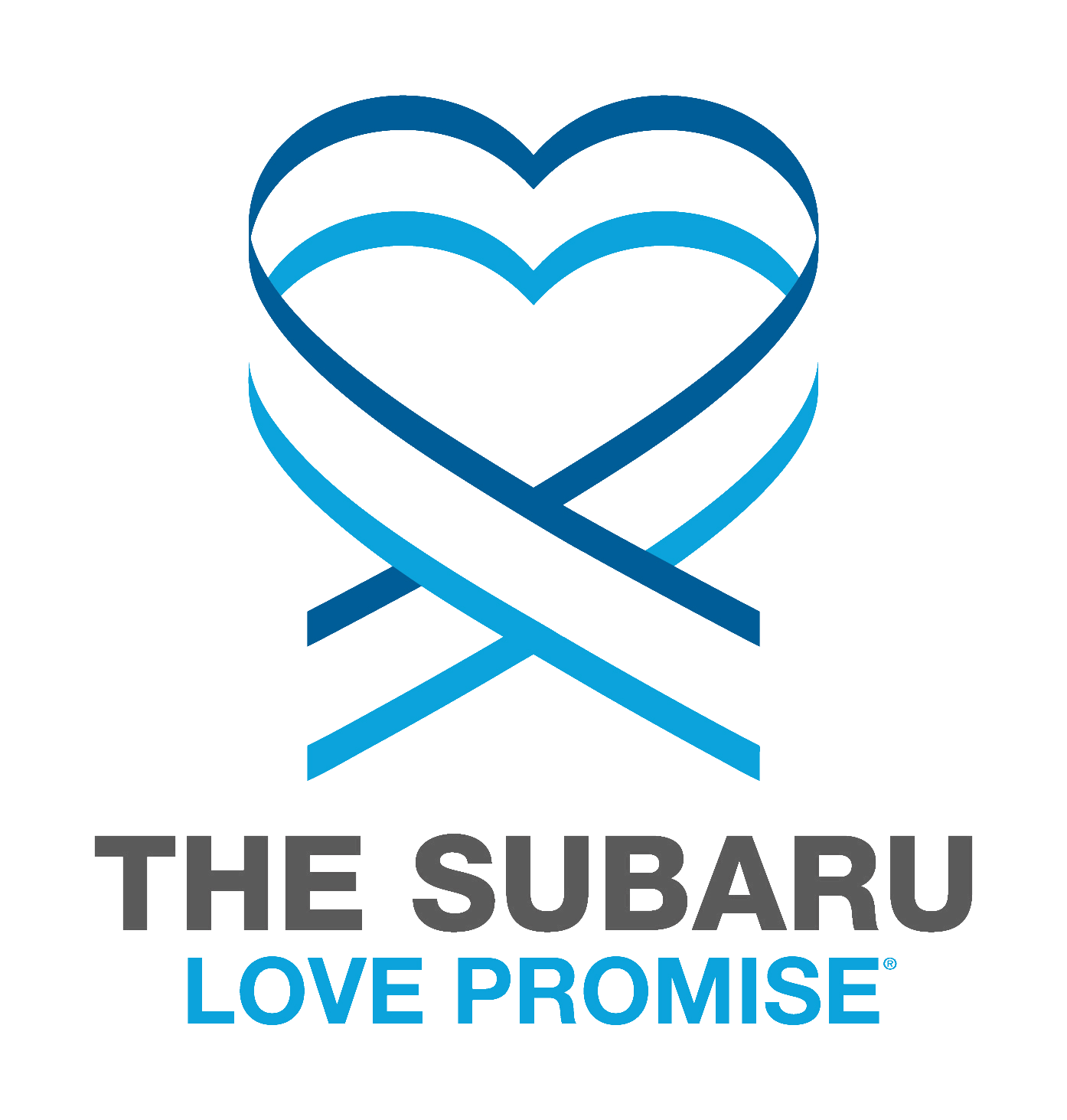 What is the Subaru Love Promise?
Subaru and our retailers believe in making the world a better place and the Subaru Love Promise is our vision of respecting all people. This is our commitment to show love and respect to our customers and to work to make a positive impact in the world.
How is Farrish Subaru dedicated locally to the Love Promise?
Our Love Promise can be seen in various partnerships with local charities and non-profits. We're grateful for the opportunity, not only to be a part of our community, but to serve it as well.
Love Promise Stories from Farrish Subaru
Subaru and Farrish Subaru believe in making a positive impact on the communities in which we live and work. We uphold that belief through our Love Promise Community Commitment. Every month, we select inspiring stories from customers and partners from around our area who strive to support our collective commitment and feature them here
Surprise for our Teachers! - Brittany D
We decided to surprise Daniels Run Elementary School for Teacher Appreciation Week to show our appreciation for the teachers and their dedication. We've been working with the school for a few years now and were happy to help again. We put together a large gift basket filled with small items such as keychains, bags, notepads, gift cards and some Subaru Gear for everyone to enjoy. We also included snack boxes to give the teachers a little boost. It's always a pleasure for us to help out our local school and support education, and we look forward to working with them more throughout the year!
---
Neighborhood Clean Up - Brittany D
A group of our employees recently volunteered their time and efforts to join Nova Clean Up to assist in a cleanup for an area local to us. They worked diligently to rejuvenate a local community park and neighborhood. This resulted in the removal of multiple bags of trash, rusty metal, shopping carts and other hazardous items. Our combined efforts effectively enhanced the beauty of the neighborhood, parks and creek. We were so happy to join efforts with this team to create a safer and more clean environment for everyone to enjoy.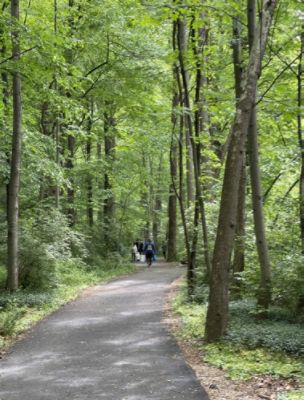 ---
Embry Rucker Community Shelter - Brittany D
We partnered once again this year with Embry Rucker Community Shelter in Reston, VA. This 24 hours a day, 365 days a year facility is dedicated to assisting its clients get back on their feet. The staff and volunteers work to provide many different services all focused on helping to overcome homelessness and to facilitate these individuals and families to stable housing. They offer child care, nutritious meals, medical care, financial counseling, and an in-house employment specialist in addition to laundry machines, shower facilities in addition to tutoring and mentoring services to children. They are constantly going above and beyond to help the community in any way possible. With the help of Subaru we donated four boxes of socks to their shelter. This was perfect timing as they needed more socks at that time since they are the top-requested item at homeless shelters. We are looking forward to participating in some volunteer opportunities with them this year as well. The staff and volunteers that partner with this shelter are a wonderful group that helps in any way they can! They truly give to their community and are focused on instilling hope and providing support to those that choose to ask for assistance. We are truly thankful to be able to choose such a wonderful facility for this donation. Thank you to all of those involved in making this possible.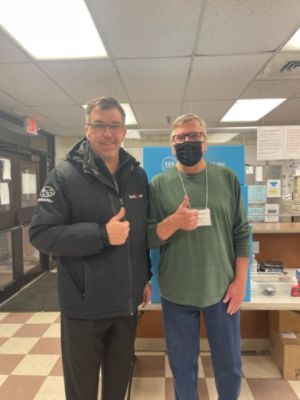 ---
Farrish Subaru - Paying It Forward - Brittany D
Our Shop Foreman and Senior Master Technician, Pete, is an active member on the Council for the Fairfax County High School Automotive program. He and our Service Manager, Julio, both started their journey in auto tech in high school so this program means a lot to them both and they enjoy sharing knowledge when they can! A few times a year Julio, Pete and a few technicians will visit the automotive program to talk about key items in the auto industry. They presented to the students the many paths you can take, what Farrish specifically offers for training / apprenticeship programs, the differences between working for a brand specific retailer and a non-branded shop and the benefits between independently owned and corporate owned shops. Pete had expressed that learning and becoming an expert in this field is something you can take with you almost anywhere. Pete and Mr. King both agreed that if you have the drive and motivation to learn every day you can do very well. Mr. King then shared one of his favorite quotes about the earning potential in this career: "You've got to be hungry on a full stomach." The students were very engaged in the presentation and enjoyed conversing with everyone as well. At the end of the presentation, We all enjoyed lunch together and handed out some Subaru swag! It is so wonderful to see our team so involved with our community. They have a fantastic relationship with the teacher Mr. King, attend car shows together, assist with making decisions for the school's program and make donations to assist with learning by sending over car parts or gift baskets full of gear for the car shows. This time around we donated a newer engine and a transmission from a WRX that had a failure. They are always on the lookout for ways to help the program, even offering the students to come visit the retailer if they have any other questions.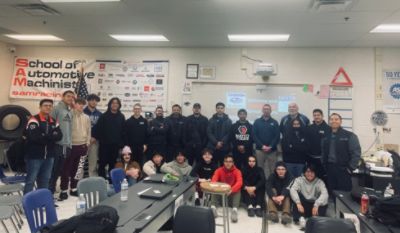 ---
HART Enjoys a Fun Adoption Day at Farrish! - Kim R
Homeless Animals Rescue Team in Northern Virginia works every single day to save the lives of homeless, injured, sick, and abandoned dogs and cats. We do this because we love these animals and want them to have a real chance for a loving forever home that they all deserve. True rescue is expensive, though, and we rely totally on donations to pay for the extraordinary vet bills we incur. When Farrish Subaru offered a partnership with HART, we were honored to be sure. On October 16, 2022, we enjoyed a warm welcome when we held an adoption event at the dealership. We were truly made to feel like family, and it was obvious that their support for the cause of rescue was genuine. Because of their true care and concern for our mission, HART now has a digital slide show in the lovely service area waiting room, where the customers can enjoy learning more about the available dogs and cats in our rescue, and our upcoming events and volunteer opportunities. This level of support is rare, and we at HART will always remember the folks at Farrish Subaru as a truly caring and generous team.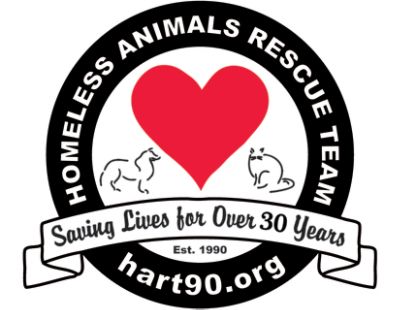 ---
Farrish Subaru Adoption Event - Brittany D
October is all about pets! Farrish Subaru has teamed up with our annual partner and local shelter Homeless Animals Rescue Team (HART) to host an adoption event at our store. They are a wonderful organization located in Fairfax Station, VA. They are a non-profit no-kill animal shelter that has been active in our local community since 1990. They are committed to helping families and individuals find their new best friend and are well known for their efforts at assisting animals in times of need. This rescue team runs adoption events frequently and are always accepting donations online or in person. On October 16th, we had the pleasure of hosting an adoption event where a few dogs and cats spent the day with us that were all looking for their "furever" homes. There was a great turnout and quite a few families stopped by to meet the HART team and start the conversation about adopting a new pet. Throughout the month of October we are donating $100 per pet adopted through this shelter. We can't wait to continue sharing the love with our pets and support a wonderful local rescue team!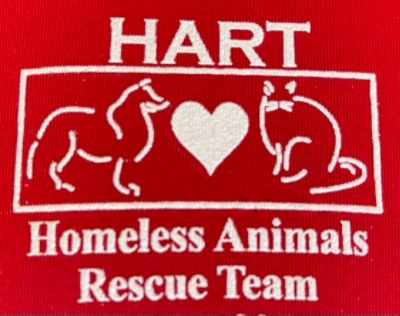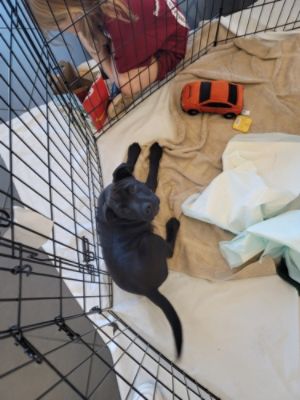 ---
Farrish Subaru Field Day! - Brittany D
Our partner school for Subaru Loves Learning, Daniels Run Elementary, reached out to us for some additional help for their Field Day! A few members of our team were available and ready to have some fun. At the field day there were so many activities for the kids and they had such a great time. When we arrived we were assigned to a game called TrashketBall! In this game there was a trashcan in the middle of the court and a ton of plastic dots thrown around it. The class split up into teams and one at a time had to stand on a dot and try to make the ball into the trash can. If they made it they took the dot back to their team and whoever had the most wins! We were able to keep a watchful eye, helped when needed and made sure everyone had fun. Farrish Subaru really enjoys volunteering in our community whenever possible. It was so much fun to jump in and help with this field day!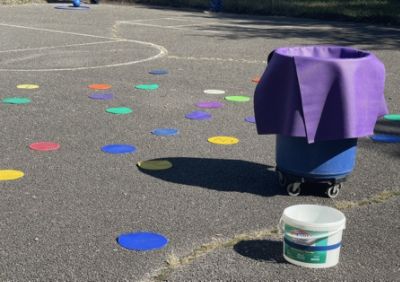 ---
Farrish Subaru Loves Learning - Brittany D
Farrish Subaru had the pleasure of donating six supply filled boxes to Daniels Run Elementary School! We also had our team and customers write little notes of appreciation to all the teachers to show how much we care. The supply kits included things like pencils, dry erase boards & markers, headphones, Lysol wipes and more! The box afterwards can turn into a beautiful butterfly habitat. We happened to stop by on their open house day right before school starts next week. Mr. Smith, the principal, was kind enough to also take us on a little tour around the school and introduce us to a few teachers. This school hosts 1st grade all the way to 6th grade. Everyone in the front office was extremely pleasant and excited to put up our school bus and appreciation notes on display for everyone to see.

---
Blanket & Art Kit Donation - Brittany D
Farrish Subaru helps INOVA Schar Cancer institute almost all year round! This month we donated blankets and art kits to the children and patients in their facility. In conversation we found out that the children really enjoy the art kits. They include paint, markers, crayons, chalk, and glitter glue! This gives them something to enjoy and express their creativity. We really enjoy working with the team at Inova, everyone is always so wonderful and positive!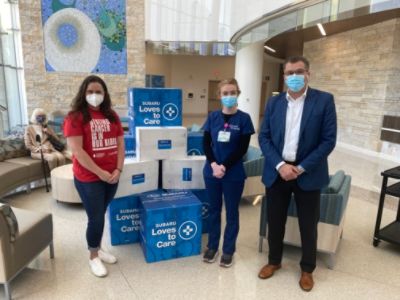 ---
Keeping our Parks Beautiful - Brittany D
The sales department from Farrish Subaru took a half day and dedicated their time to tidying up their community park. Nottoway Park is located in Vienna, Virginia about a 10 minute drive from the dealership. A lot of our staff and client base spend time with their families in the outdoors and frequent this local park so keeping it clean is a must. There are so many awesome outdoor activities available at this park. We were able to spread out and cover a lot of ground and managed to remove a decent amount of litter. Farrish Subaru is committed to contributing to keep our Parks beautiful.
---